Amazon FireStick is a very popular streaming device,this article will tell you what firestick jailbreak is and how to jailbreak firestick in 2022.
By doing so, you'll have access to your favorite apps and access thousands of popular movies, TV shows, sports, live channels, international channels, and more.
The same process works for the Fire TV, The Fire TV Cube, and the new Fire TV Stick 4K.
What is Firestick Jailbreak?
The process of removing restrictions imposed by the manufacturer to allow the installation of unauthorized software by changing some security Settings on firestick or Fire TV is called Firestick jailbreaking. That is, firestick installs the application you want by sideloading.
There are a lot of great third-party apps that are not available in the Amazon App Store because they are not licensed, and once we jailbreak Firestick, we can side-load the app onto your Firestick.
Firestick Jailbreak gives you access to all your favorite apps and thousands of great movies, TV shows, live channels, sports, and more.
Why Do You Jailbreak a FireStick?
There may be some potential benefits to cracking FireStick, but before we get started, let's consider the legal and security aspects (discussed in the next section). Here are some of the advantages usually associated with FireStick cracking:
Ability to install third-party apps

: By cracking FireStick, you can install some third-party apps that are not available in the official Amazon app store. This broadens your streaming options, including apps that offer live TV, sports events, international content, and more.

Watch streaming for free:

Some third-party apps installed via hack offer a way to watch copyrighted content without a paid IPTV subscription. This means you may be able to watch movies, TV shows and sporting events for free. However, understand that accessing copyrighted content without authorization may pose legal risks and ethical issues.

Customization and modifications

: After cracking FireStick, you can customize the device interface, install alternative launchers, and make various modifications to enhance the device's functionality. For example, install themes, add shortcuts or remove unwanted features.

Sideload apps

: After cracking FireStick, you can sideload apps, that is, manually install APK files from external sources. This is very useful for accessing apps or services that are not available in the Amazon App Store.
It is important to note that while jailbreaking FireStick has these advantages, as people are also concerned about a question, is cracking FireStick safe and legal?
Is It Safe & Legal to Jailbreak FireStick?
People have concerns about jailbroken FireStick because jailbroken FireStick usually involves accessing and playing copyrighted content without proper authorization. But as long as you use it properly, a jailbroken FireStick is legal and safe.
Because you just sideload the apps of your choice. No changes are made to the system files of Fire TV OS. There is no risk like hacking Android phones and jailbreaking iOs.
Jailbreak FireStick, you can download any application you like. And downloading apps that are not available on the Amazon App Store will not void your FireStick's warranty. And the process takes only a few simple steps and does not trigger difficult or technical points.
What must be said about security is that to crack FireStick to download third-party apps, you need to ensure that the source of the apps you download is safe, otherwise these unsafe third-party apps may expose your device to malware, viruses or unauthorized access.
After understanding the basics of the Jailbreak Fire Stick, we officially enter, how to Jailbreak Fire Stick?
Screenshot Guide: Steps in Jailbreaking Your Firestick
Learning the jailbreak process is easy, all you have to do is follow the steps I've outlined below,The first thing we will do is install an application called "Downloader" and "enable unknown sources".
Step 1: Installation of Downloader on Firestick
(1). Connect the Firestick device to the HDMI port of the TV and start the Firestick.
(2). Choose the Find tab on the home screen and click the Search option.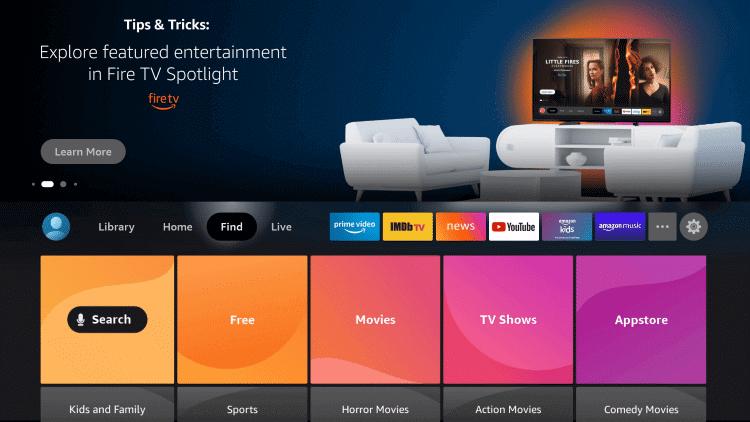 (3). Search for Downloader app using the on-screen keyboard.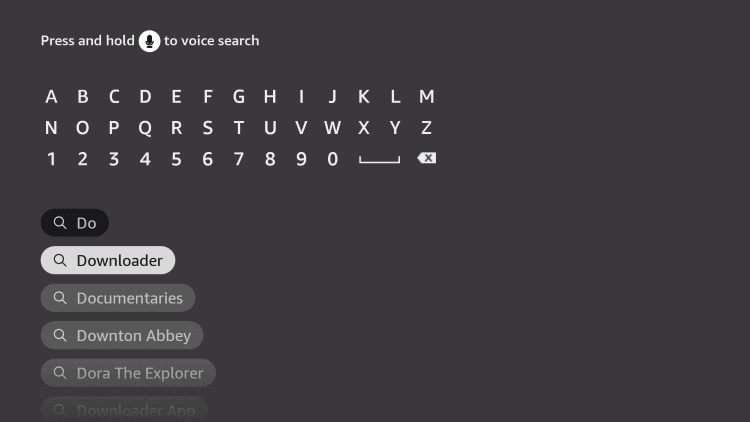 (4). Click Get to download the Downloader app from the Amazon App Store.
Step 2: Jailbreak Your Firestick
(5). Move to the Settings on the Fire TV home screen.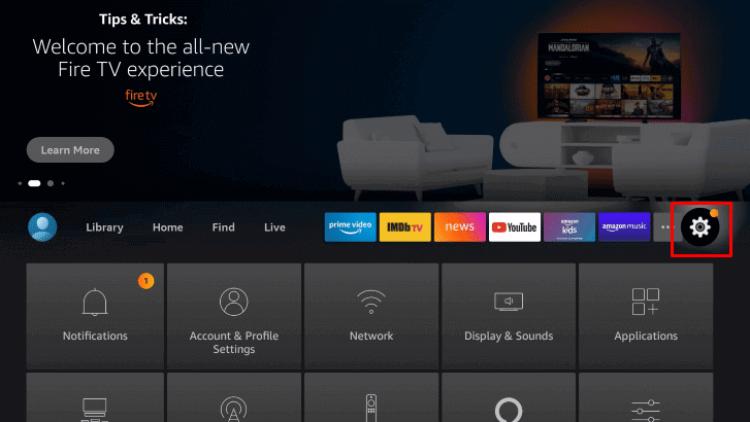 (6). Scroll down and select My Fire TV in the Settings.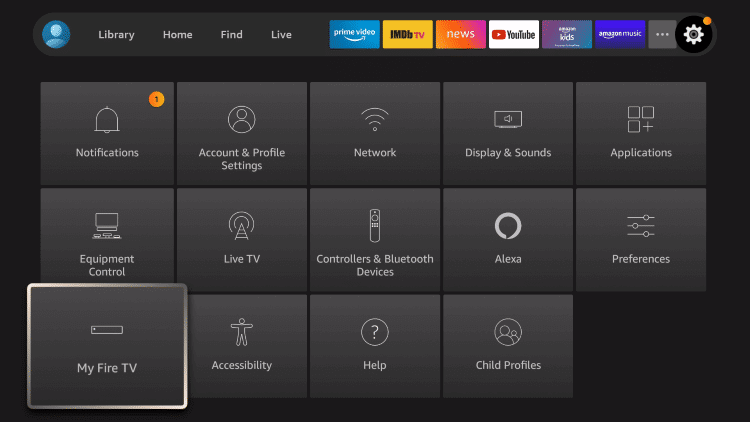 (7). Choose the Developer Options.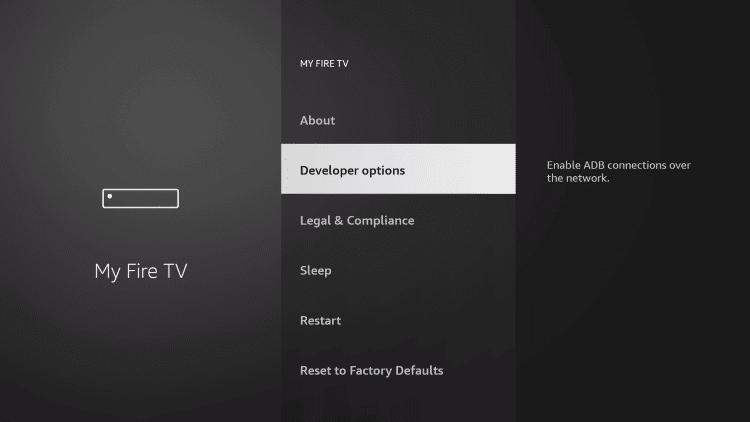 (8). Click Install unknown apps and select Downloader app.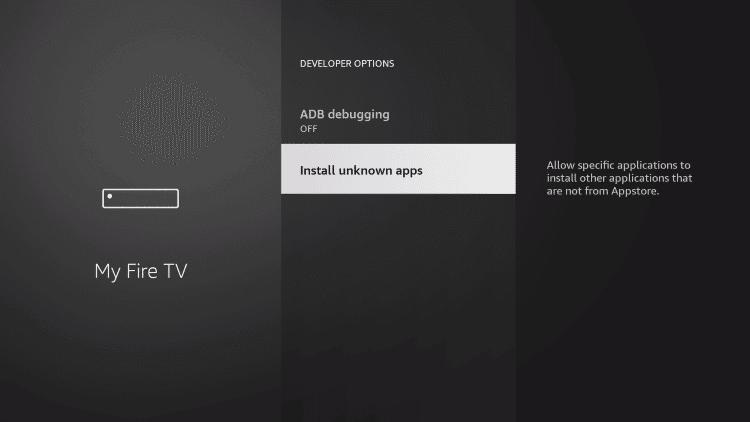 (9). Tap ON to turn the Firestick to install the apps from an unknown source.
Step 3 – Firestick Privacy Settings
Go back to the settings window and open "Perferences".

Open "Privacy Settings".
Turn off "Device Usage Data" and "Collect App Usage Data".

Press the back button (remote control) once, go back to "preferences", click "Data Usage Monitoring", and close it.
Step 4 – Install Kodi on the Jailbreak Firestick
Kodi is a popular open source media center application that allows users to manage and play a variety of media content, including movies, TV shows, music, photos, etc. The reason Kodi is the most popular jailbreak firesticks application is due to its open source nature, which allows us to install various Kodi plugins and builds.
Open the "Downloader" that you have just downloaded

Enter the Koid download link in the input box of the downloader https://kodi.tv/download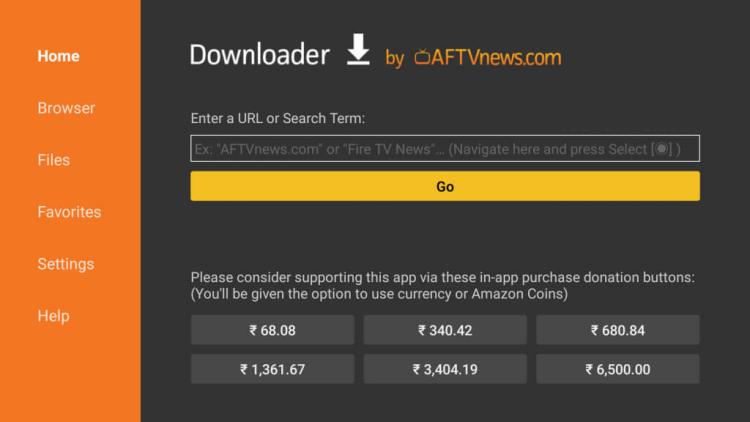 Wait for the download to complete and install koid

Once the installation is complete, you can find the Kodi icon in the list of applications in FireStick or on the home screen.

Click Delete to discard the Kodi installation file, as this will free up valuable space on your Fire TV Stick

Click Delete again.

Return to the home screen of your device. Launch Kodi and click the Continue button.

Click Allow, wait for it to load, and Kodi will be installed on your Firestick.
Now, for a simple example, How to install ATV IPTV on Firestick by sideloading?
Install ATV IPTV on Amazon Firestick
ATV IPTV is the best IPTV for football and sports in UK and Ireland, Fast & Easy set up, No Buffering. It offers a free trial to check the quality of its channels and the stability of its service.
Step 1 – Open the Downloader app
Step 2 – Type the ATV APP URL in the Downloader app and select Go.
Note: This tutorial used the IPTV Sub-Device as an example. The installation method of other app is the same.
ATV Blue: https://www.iptvapkdownload.com/app/stbiv
ATV Plus Red: https://www.iptvapkdownload.com/app/stbivp
Sub Device: https://www.iptvapkdownload.com/app/substb
Step 3 – Wait for the file to download.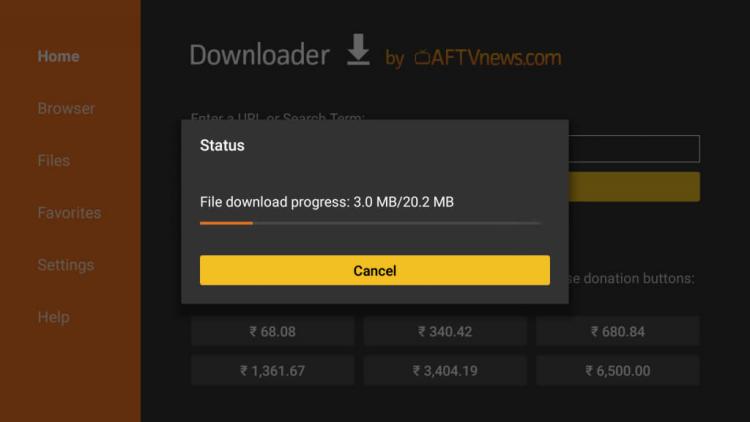 Step 4 – Select Install to install the IPTV Sub-Device (ATV APP).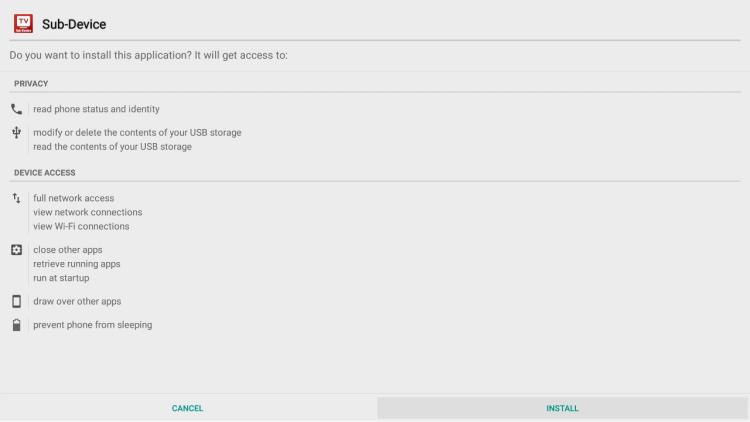 Step 5 – After installing the app, click Open to launch the app.
Step 6 – Wait for a few seconds as the IPTV app starts to load on your screen.
Step 7 – Click the Settings button,enter your activation code received via mail and click the OK button.
If you already have an ATV Subscription, read this guide for how to quickly activate IPTV on your device.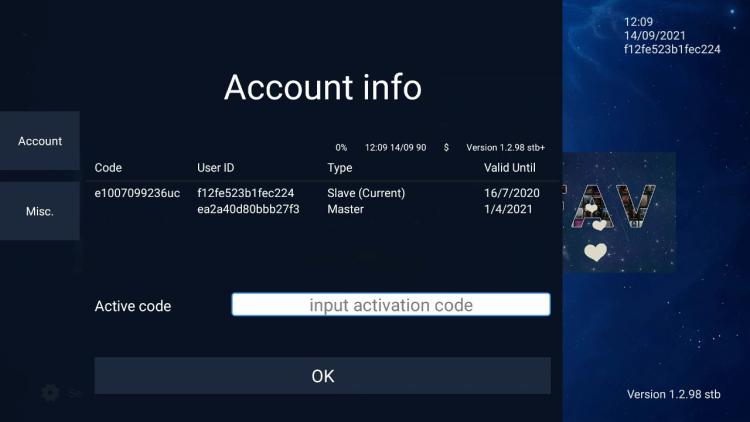 Step 9 – Now, stream the media content you want. Watch your favorite channels and thank us later.
If you don't already have an IPTV subscription, click here to get the best IPTV service subscription quickly.
How to Jailbreak a FireStick (YouTube Video)
The content of the screen displayed during the jailbreak fire stick will vary if the version is different. If you are still a bit unclear about the above steps, we have prepared a video on Yuotube to help you understand the process more clearly and then enjoy the convenience of jailbreak Fire Stick.
How to Use Jailbroken FireStick?
According to the steps above, we are ready to jailbreak the Fire Stick with the necessary pre-requisite steps and kodi ready to stand by. How to launch the jailbreak Fire Stick and use kodi to watch a series of exciting content?
Kodi use of its features involves the use of third-party plugins and add-ons. Kodi add-ons or builds are extensions to Kodi applications that provide users with additional features, content and personalization options.
So the next step is to look for add-ons or builds that are available for Kodi Premium.
Kodi plug-in
We have compiled a selection of quality Kodi plugins. For watching movies, TV shows, music, social media, sports and other entertainment.
Shadow
Shadow is a popular Kodi add-on for watching movies and TV shows on Kodi. It provides a user-friendly interface for easy searching and browsing of various media content.Shadow plugin provides users with a wide range of viewing options by integrating with various streaming sources such as Torrents and other streaming sites. This plugin is usually widely recommended and discussed in the Kodi community.
Nemesis
Nemesis is a versatile Kodi plugin that offers a wide range of media content and features. It is a popular plug-in that allows users to watch movies, TV shows, sports events, music, radio stations and more. the Nemesis plug-in integrates multiple streaming sources and services to provide a diverse selection of content.
The Crew
The Crew is a versatile Kodi add-on that offers a wide selection of streams for movies, TV shows, live TV, sports and more. It has gained popularity among Kodi users due to its extensive content library and reliable streaming sources.
Asgard
Asgard is a popular Real-Debride-based Kodi add-on that focuses on delivering high-quality streaming content, including movies and TV shows. Using the Asgard add-on, users can browse and stream a variety of movies and TV shows, including the latest films. It offers multiple streaming sources to ensure that users can find the content they like.
Kodi Builds
Doomzday Wizard

: Doomzday Wizard is a Kodi build and plugin manager that provides multiple build options, including various themes and pre-installed add-ons.

The Crew Wizard Kodi Builds

: The Crew Wizard is a tool that provides multiple Kodi builds. It offers a range of different build options for a variety of user needs, including movies, TV shows, sports, live streaming, and more.

Diggz Chef Wizard Kodi Builds

: Diggz Chef Wizard is a popular Kodi build and plugin manager. It offers a variety of build options with different themes and features to meet the diverse needs of users.

Grindhouse

: Grindhouse is a well-known Kodi build that provides a comprehensive media experience including movies, TV shows, sports events, music, and more.
How to Jailbreak Fire Stick (ES File Explorer method)
If you have successfully jailbroken the Firestick using the downloader as described above, then you do not need to watch this section. If you are unable to do so for whatever reason. You can use the ES file explorer method.
However, unlike the downloader, the ES File Explorer method is free and you will have to pay to use it. $9. 99 a month.
Here begins the simple step-by-step process:
To prepare you can refer to the first half of the steps to jailbreak the Fire Stick using the Downloader. Enable unknown sources, turn off privacy settings, and then:
Select Search Tools in the upper left corner.

Use the FireStick/Fire TV/Fire TV Cube's remote control to type ES File Explorer.

When the ES File Explorer appears in the search results, click it.

Click Download.

Wait for ES File Explorer to download and install.

Click Open to run the ES File Explorer application.

On the right side of ES File Explorer, select and click Icon Downloader.

Click + New at the bottom.

Enter the URL https://kodi.tv/download

Click Download Now.

After downloading the Kodi APK file, click Open File.

Click Install when prompted.

Scroll down to the bottom right corner of the next window and click Install again.

You will soon see a notification that the application has been installed.
Best Jailbreak Apps for FireStick
When it comes to jailbreaking FireStick, Downloader and Koid are not the only option, there are still many great third-party applications that can be employed on jailbreaking FireStick. With these apps you can watch various types of channel content.
| | | | |
| --- | --- | --- | --- |
| ATV Plus APK | Cinema HD | Titanium TV | Stremio |
| BeeTV | Mobdro | VLC media player | Filelinked |
| Yandex Launcher | Crunchyroll | Rokkr | XitrixTV APK |
Conclusion
Now you know how to jailbreak FireStick and how it works after jailbreak. The jailbreak involves installing the FireStick jailbreak application. Once you've done this, you may want to take the entertainment experience to the next level. You can use the best FireStick application - ATV IPTV service
If your firestick remote doesn't work, please check: How to restart your firestick remote.